Trip and destination reviews can be misleading, because they are based on personal preferences related to lodging amenities, food preferences, desired range of activities, water temperatures, etc. With that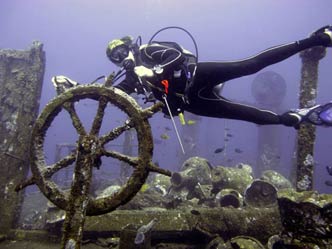 in mind it might be helpful to know a bit about this reporter's preferences, so that comments can be viewed with those variables in mind.
When on a dive trip, my primary interests are diving and enjoying unspoiled areas of the region that reflect its culture and customs. I prefer to be able to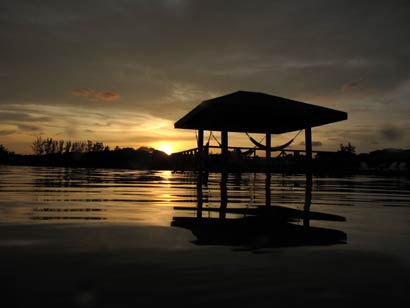 dive as much as feasible and to surface to breath-taking, tropical views. Picture a small number of cabanas over the water, wooden decks and hammocks, house walls that allow diving freedom, friendly, attentive staff members, and Divemasters who appreciate slow diving.
I prefer non-inclusive spots, so that I can enjoy the local culinary experience, but this preference will not make or break my travel decisions. I love gourmet food and a leisurely dining experience when fine dining is my goal. On a dive vacation, comfort food, local cuisine, and options at meals are all I need. Large creatures are somewhat of a lure, but I can happily cruise a wall for 90-minutes looking for macro photography opportunities. With those preferences in mind, I offer the following reviews.